Based on the published Mogul WC Spot Selection Policy, Freestyle Canada's Mogul High Performance Committee is pleased to announce the athletes who have been selected to the 2023-24 High Performance (HP) Mogul program.
FC is pleased to welcome six new skiers to the team.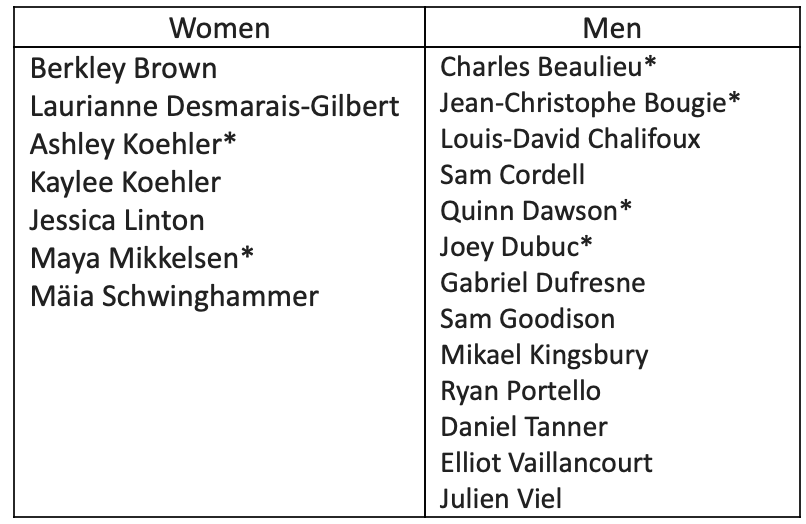 *-New FC team athlete for the 2023-2024
Impressed with Improvement
The committee members were impressed with the quality of Canadian skiers who represented Freestyle Canada on the international stage this season. The quality of skiers made it challenging for the committee to decide who to take on the team; we all encourage those who did not get selected this year to continue to grow in their current programs and climb the international mogul program stairs next season.