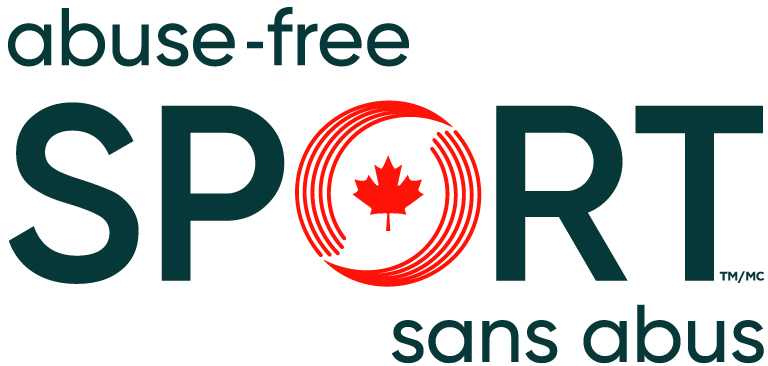 Transition to Abuse-Free Sport as of December 31, 2022
All individuals who participate in freestyle skiing in Canada have the right to participate in a safe and inclusive environment that is free of abuse, harassment, or discrimination; Freestyle Canada has zero tolerance for such behavior.
On December 31, 2022, Freestyle Canada formally adopted the Universal Code of Conduct to Prevent and Address Maltreatment in Sport (UCCMS) and joined the Abuse-Free Sport program.
Complaints regarding alleged violations of the UCCMS by Freestyle Canada identified UCCMS participants should be reported via OSIC's reporting page.
Freestyle Canada's UCCMS Participants:
National Team Athletes (World Cup & NextGen)
National Team Coaches (World Cup & NextGen)
National Team Technicians
National Team Dedicated IST Personnel (Lead Physicians, Strength, and Conditioning Coaches)
Freestyle Canada Administrative Employees
Freestyle Canada Board of Directors
Please refer to the Comprehensive Complaint Management Process for Freestyle Canada below: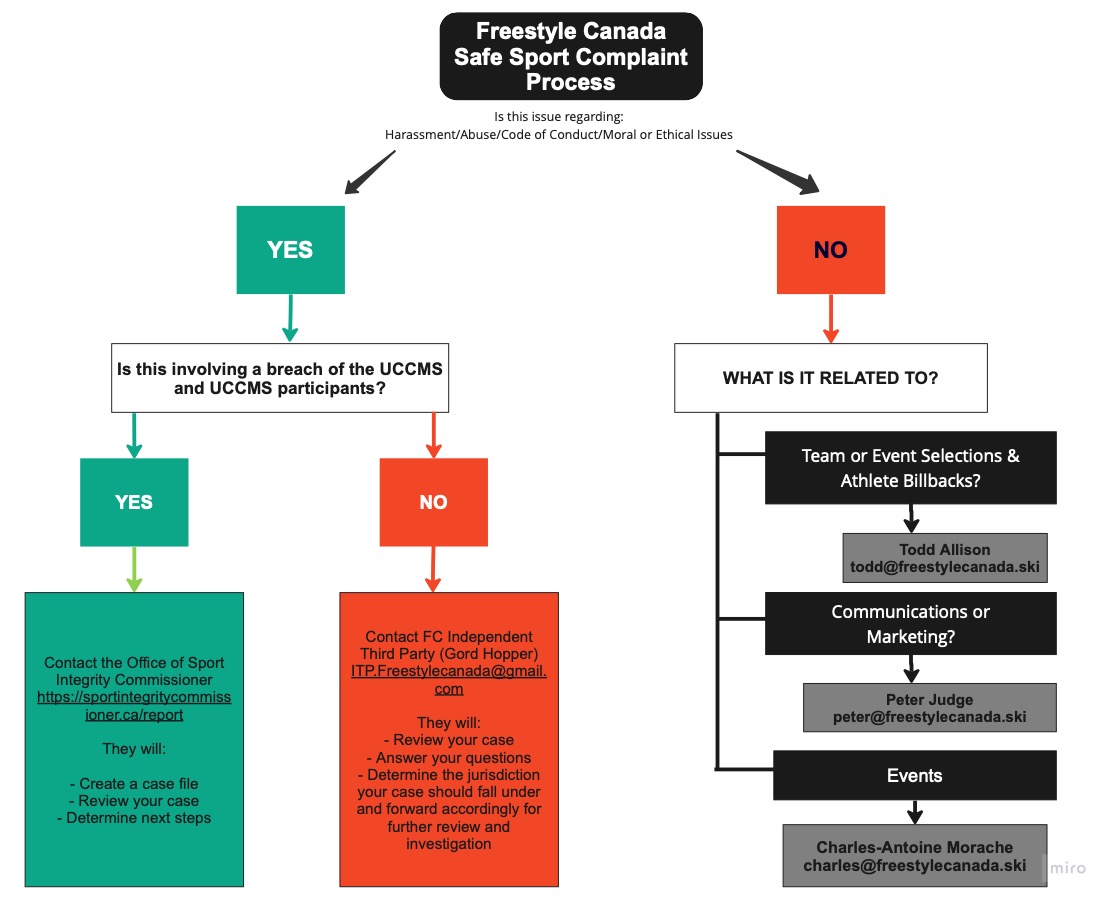 Information about the UCCMS and Abuse-Free Sport
The Universal Code of Conduct to Prevent and Address Maltreatment in Sport (UCCMS) is the core document that sets harmonized rules that have been adopted by Canadian National Sport Organizations and Multi-Sport Service Organizations. The goal of the UCCMS is to advance a respectful sport culture that delivers quality, inclusive, accessible, welcoming, and safe sport experiences.
The UCCMS addresses:
common principles and a commitment to advance a respectful sport culture.
standard definitions of various forms of maltreatment, including grooming, neglect, and physical, sexual, and psychological maltreatment
a list of other prohibited behavior such as retaliation, failure to report maltreatment, intentionally filing false allegations, misuse of power, etc.
a framework for determining appropriate sanctions against such prohibited behavior.
The UCCMS is administered at the National Level by Abuse-Free Sport, a program created by the Sport Dispute Resolution Centre of Canada (SDRCC) according to the mandate it received from the Government of Canada, for preventing and addressing maltreatment in sport. SDRCC is a non-for-profit organization created under the Physical Activity and Sport Act (S.C. 2003, c.2).
The Office of the Sport Integrity Commissioner (OSIC) is a functionally independent division of the SDRCC and is responsible to administer the UCCMS and relevant aspects of Abuse-Free Sport.
Freestyle Canada National Safe Sport Policy Alignment
On November 1, 2023 Freestyle Canada has taken it a step further and developed a harmonized Safe Sport Policy Suite with the objective of aligning and supporting all provincial members and clubs that have formally adopted this program. Please refer to the National Complaint Management Process below: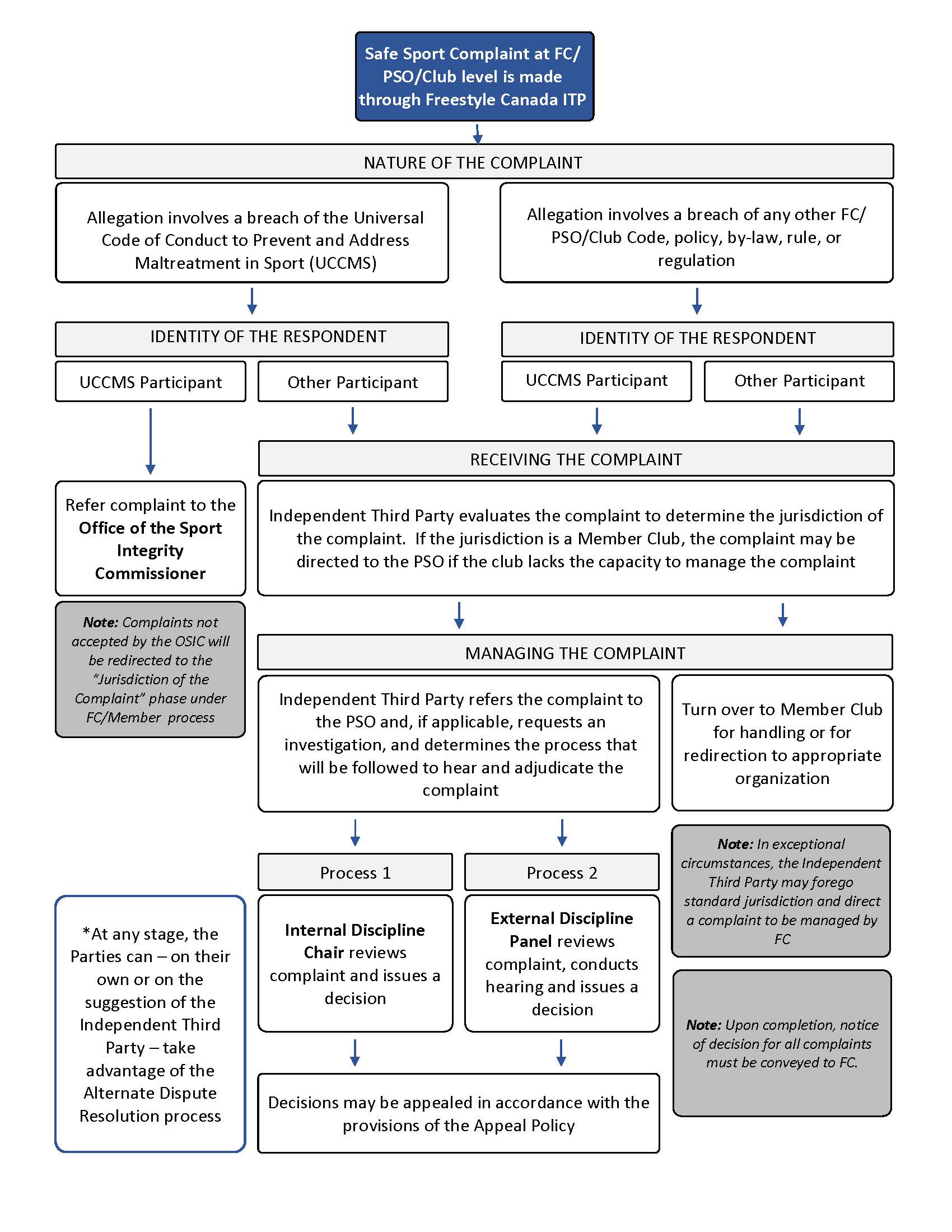 Currently, the following provinces have adopted the Freestyle Canada Safe Sport Policy Suite and will adhere to the National Complaint Management Process as outlined above: British Columbia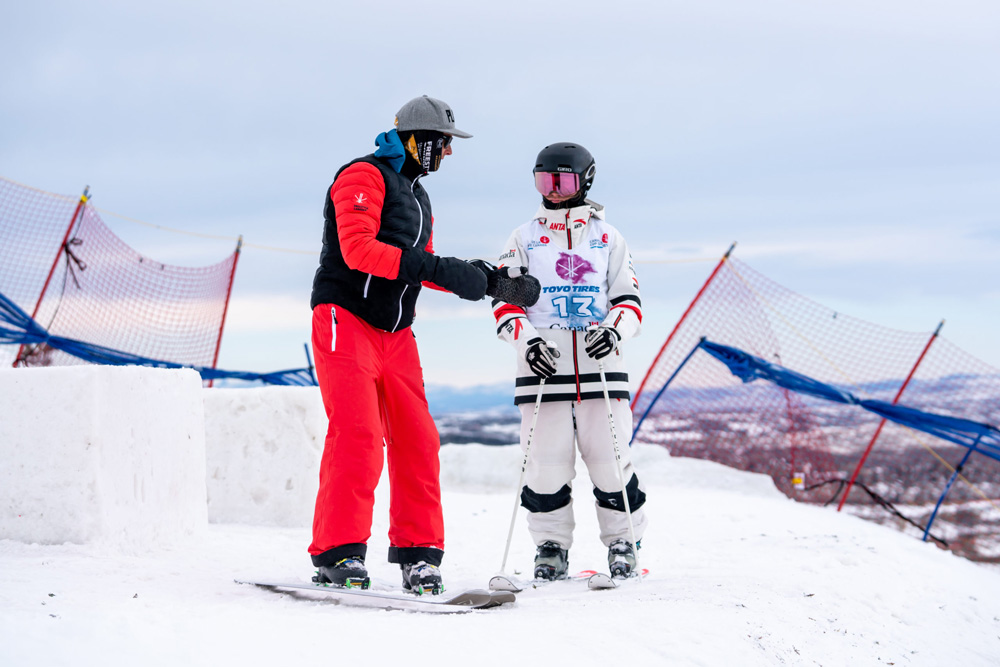 Safe Sport Coaching Accreditation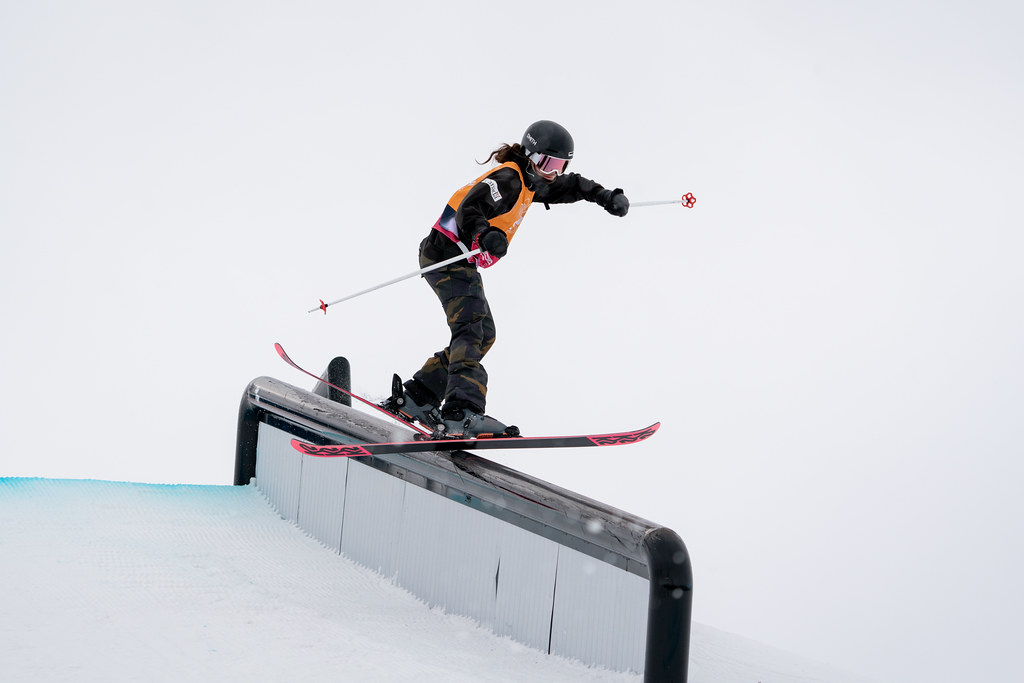 Safe Sport Concussion Management